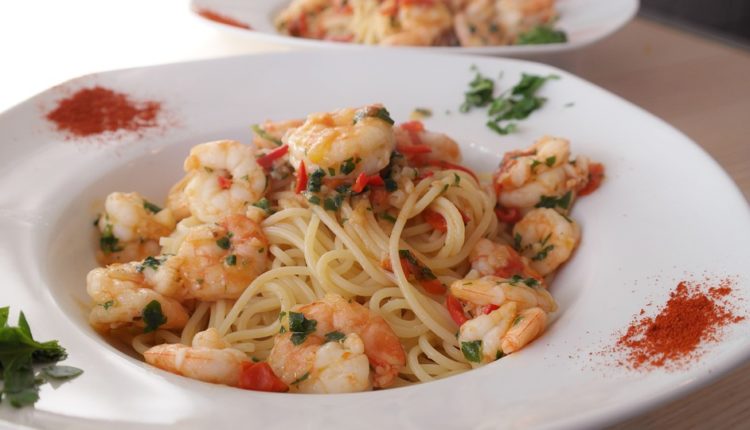 Shrimp chow mein is a perennial bestseller in Chinese restaurants. People can't get enough of the flavorful sauce and tender seafood all mixed in a generous serving of egg noodles. You can make this at home or order some for delivery.
Soften the noodles by soaking them in boiling water until al dente. Drain and set aside. Create the sauce by mixing chicken broth, sesame oil, ginger, garlic, oyster sauce, and chili. In a skillet, cook the shrimp in vegetable oil and season with salt. Do the same with scallions and snow peas.
Add in the sauce and boil to thicken. Now you're ready to mix everything in including the noodles and shrimps. Make sure that the sauce coats them evenly. This dish is best served hot. You can sprinkle scallions on top for presentation. Use a fork or chopsticks as you prefer.